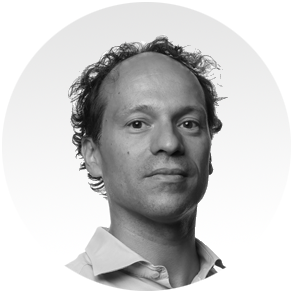 Daniele Catalucci, PhD
Molecular Biologist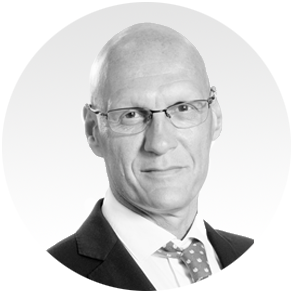 Claudio De Luca, PhD, MBA
Life Science Executive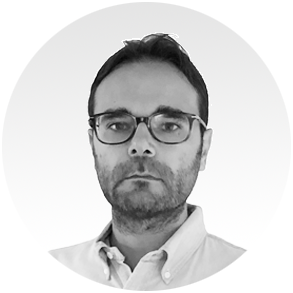 Michele Iafisco, PhD
Chemist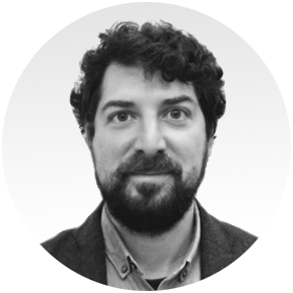 Alessio Alogna, MD, PhD
Cardiologist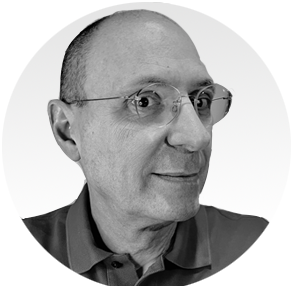 Giovanni Ravaioli
HR Executive
SENIOR STRATEGIC ADVISOR
TEAM DEVELOPMENT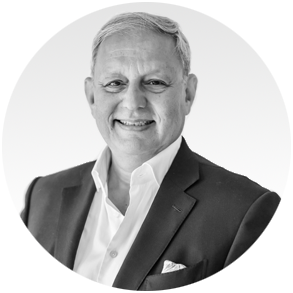 Mathieu Ghadanfar, MD, FESC, FAHA
Cardiologist, Life Science Executive
SENIOR STRATEGIC ADVISOR
DRUG DEVELOPMENT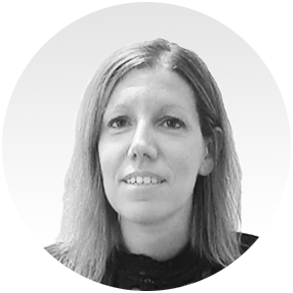 Simona Marzorati, PhD
Bio Ingegnere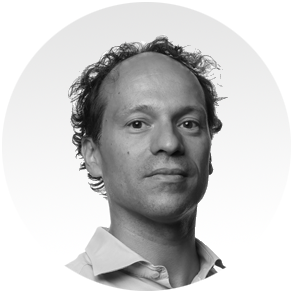 Daniele Catalucci, PhD
Molecular Biologist, DIRECTOR AND FOUNDER
Daniele, is a molecular biologist by training. Over the years, he has developed a keen interest in the molecular mechanisms underlying cardiac diseases with the ultimate goal of creating new and more selective therapeutic solutions for the treatment of failing hearts. He has been a tenured researcher at the Italian National Research Council (CNR) since 2007, and he is currently appointed as Research Director at the Institute for Genetic and Biomedical Research (IRGB). He also serves as principal investigator at Milan's Humanitas Research Hospital.
Daniele holds an Italian PhD in molecular and cellular biology from the University of Tor Vergata as well as a biological degree from the University of Roma Tre, Italy. His postdoctoral research was carried out at the University of California San Diego in the United States while his PhD studies were completed at the IRBM-Merck in Italy.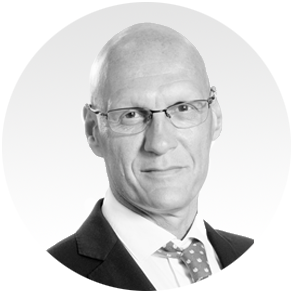 Claudio De Luca, PhD, MBA
Life Science Executive, CEO AND FOUNDER
Claudio has more than 25 years of cross-functional experience & accomplishments in the MedTech and BioTech industries, serving in a variety of leadership positions in product development, clinical research, marketing, business development, and general management. Claudio combines a business-oriented mindset with a solid scientific background. He is committed to make innovation happen and build viable and valuable business.
Before joining NanoPhoria, Claudio was Vice President Strategic Development at Finceramica, a MedThech company active in the regenerative medicine and patient-specific implants fields. Prior to that, Claudio was Business Unit Manager at Fidia Pharmaceutics, where he contributed to the start up and growth of a subsidiary focused on cell-biomaterial advanced therapies for skin, bone and cartilage regeneration, eventually acquired by Anika Therapeutics. Before that, he was  postdoctoral Research Associate at Scripps Research Institute in San Diego, California, studying enzyme-based organic chemistry.
Claudio holds an executive MBA from Bocconi School of Management, a PhD in bioengineering and a degree in biological science from the University of Padua.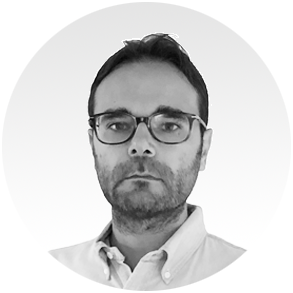 Michele Iafisco, PhD
Chemist, FOUNDER
Michele is director of research at the Institute of Science, Technology and Sustainability for Ceramics (ISSMC) of the National Research Council (CNR) in Faenza (RA), Italy. He graduated in Chemistry in 2005 from the Alma Mater Studiorum, University of Bologna, Italy in 2005. From the same university, he obtained the PhD degree in Chemical Science in 2009. His research interests include materials science with a focus on nanomedicine, biomineralization, and calcium phosphates.
He has authored more than 150 papers published in international peer-reviewed journals, 18 book chapters, 2 books and 7 patents. He is a member of the editorial board of several international journals (i.e. Scientific Reports, Colloids and Surfaces B: Biointerfaces, Frontiers in Bioengineering and Biotechnology) and expert evaluator for the European Commission and other European research agencies. In 2015 he was recipient of the prize "Ricercatamente 2014" for the best research activity of most promising young researcher "under 35" at the National Research Council of Italy in the field "Chemical Sciences and Materials Technology.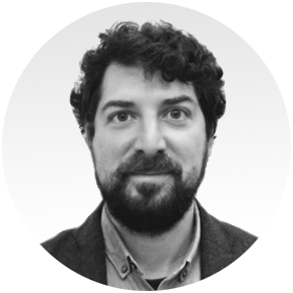 Alessio Alogna, MD, PhD
Cardiologist, FOUNDER
Alessio is cardiologist and clinician Scientist at the Deutsches Herzzentrum der Charité, Berlin (Germany) as well as research collaborator at Mayo Clinic, Rochester (MN, USA).  He got his clinical cardiology training at Charité Universitätsmedizin in Berlin (Germany) as well as a PhD in Cardiovascular Physiology from the Medical University of Graz (Austria).  Next to the clinical work, he has been performing late preclinical and clinical studies for more than 10 years, with main fields of interest being myocardial function, heart failure and drug-delivery systems. Since 2017, he leads his own research group at Charité Universitätsmedizin Berlin and has been supported by the Berlin Institute of Health (BIH) as a Clinician Scientist.
He has been serving as principal investigator in several preclinical and clinical studies funded by the European Union (EU), German Research Foundation (DFG) and German Centre for Cardiovascular Research (DZHK), as well as by industrial partners. He has been recipient of several national and international awards, including  the Young Investigator Award 2022 of the Heart Failure Association from the European Society of Cardiology and the Rudi-Busse Young Investigator Award in experimental cardiology 2015 from the German Cardiac Society.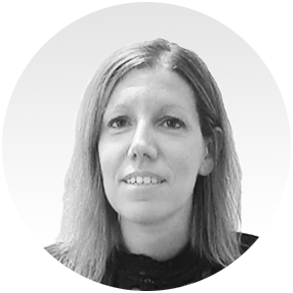 Simona Marzorati, PhD
Bioengineer, PROJECT MANAGER
Before joining Nanophoria's team, Simona served as the Head of Translational Medicine at Accelera Srl, an Italian CRO she joined in 2017 through the program Ph.D. ITalent. She oversaw, conducted, and supervised GLP/non-GLP in vivo (pharmacokinetics, mass balance, tissue distributions (ADME)) and in vitro studies with cold and labeled compounds. Over the years, her primary focus has been on creating strategic research plans, assessing preclinical models, executing in vitro advanced study methodologies, and developing new standard operating procedures.
Her background includes over 15 years of expertise in biological research, experimental models, and preclinical animal investigations on developing medicines.
Simona holds a degree in Biological Science (2002), a Specialty in Clinical Biochemistry (2006) from the University of Milan, and a Ph.D. in Bioengineering from Politecnico of Milan.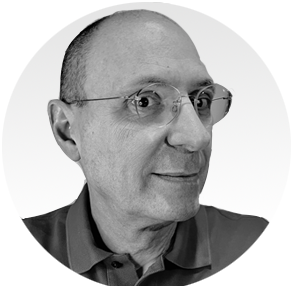 Giovanni Ravaioli, HR Executive
HR Executive, SENIOR STRATEGIC ADVISOR, TEAM DEVELOPMENT
Giovanni brings 30 years' experience in the HR field of the healthcare industry with an extensive knowledge of pharmaceutical, medical, diagnostic, R&D, CRO and biotech organizational environment within the EMEA region.
Due to his scientific background, he started his career in Regulatory Affairs, but very soon he discovered a real passion for the human component of the organizations (and for the organization of the human component) and moved to HR, starting in Talent Acquisition and then expanding his profile to cover the whole HR area (including M&A, Industrial and Union Relations, HR Legal), with a specific interest in the Team design, building, developing and coaching.
During his career he managed the HR function in several companies at national level (Italfarmaco Group, Dade Behring, Quintiles) and European one (Cell Therapeutics, Newron Pharmaceutical and Biomarin where he supported its terrific EMEA growth from the initial team of 30 people in 6 countries to a stable presence in 26 different countries with more than 300 employees).
From 2018 he supports the growth of start-up and post start-up companies (Orchard Therapeutics, Enthera Pharmaceuticals), joining the NanoPhoria Team in 2023.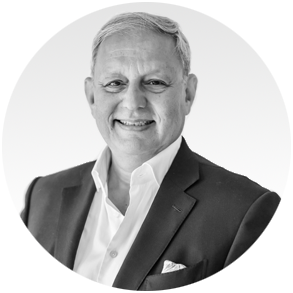 Mathieu Ghadanfar, MD, FESC, FAHA
Cardiologist, Life science Executive, SENIOR STRATEGIC ADVISOR, DRUG DEVELOPMENT
Mathieu is an experienced business executive and cardiovascular physician with expertise in management and various healthcare fields.
He has been supporting NanoPhoria since 2023 thanks to his proven track record in leadership positions at internationally renowned companies (Pfizer Inc. and Novartis Pharma) ranging from clinical trials and clinical R&D to medical affairs, scientific excellence, marketing, and bringing transformative treatments to market.
He has experience integrating new technologies to improve outcomes.  Proven ability to drive engagement on a global scale across a broad portfolio.
Deep understanding of healthcare and the pharmaceutical industry.
He is a Global Fellow in Medicines Development (GFMD) with the International Federation of Associations of Pharmaceutical Physicians and Pharmaceutical Medicine (IFAPP).
He is a Fellow of the American Heart Association (AHA) and the European Society of Cardiology (ESC).
Member of the SC Councils of Hypertension and Stroke, gold Member of the ESC Heart Failure Society and of the French Society of Cardiology.